So my first week in my new job went really well. I love my new team, I've got a nice desk, my job straddles two campus', which is really nice, and I love the work. Plus I get time for a coffee in the morning and I have the energy to cook in the evening, and even do a few chores or go out somewhere. Life, it appears, is back to normal! The cycling is going ok, I broke myself in gently this week by cycling 3 days and taking a bus for the other two. I'd forgotten how much I enjoy the bus, and it's so nice not to have to drive!
In other news our Mercedes is fixed! She's beautiful. I missed her
!
As the weather turns cooler I've been breaking out the autumn clothing and I'm definitely covetting a few warmer items including these perfect
Matchstick jeans
by J Crew,
but a little pricey for me at £98!
Now just to find an alternative cheaper pair.....any recommendations welcome!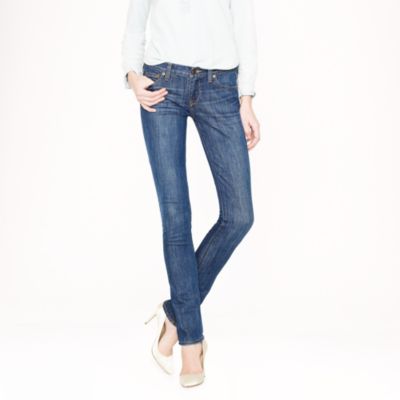 And this
jacket
would be perfect for the winter cycling to work.
This weekend I'm off to London for the
Renegade Craft Fair
. It's at the
Old Truman Brewery
and will be full of handmade and indie crafts from artists and makers from around the UK.
The Make Lounge
will also be there to teach people how to craft their own friendship bracelets, and paper artist
Suzi McLaughlin
will be teaching paper flower-making.
Mollie Makes
will be there with their new lifestyle magazine,
The Simple Things
.
And what's a fair without music?
DJs from London's
Reckless Records
will be on-hand spinning tunes. I'm so excited!!!!
Now just to find some pennies to buy some pretty things! Oh and I'll try and remember to take some photos.
What are you lot up to this weekend? Are any of you going to The Renegade Craft Fair?? Whatever you are doing I hope you have lots of fun.
Happy Friday my lovelies. xx